Why Men Should Consider a Cleanse
With the holidays right around the corner, many of us are going to wreak havoc on our bodies. This is the time of year where we slack off on our diets through overeating and drinking too much alcohol. Furthermore, we're more sedentary, not getting as much Vitamin D from the sun, and generally cooped up in the house. Because of this, the wintertime is notorious for developing ailments, gaining weight, and feeling less than our best selves. One of the ways we can promote our health, remove toxins, and potentially even lose weight this season is through a cleanse.
In this post, I'm going to walk you through what a cleanse is, why they're becoming more popular amongst men, and go over a few cleanses that could keep you in tip-top shape going into the new year.
Disclaimer: While I do focus on helping men achieve their peak health, I'm not a doctor or a medical expert, nor do I diagnose illness or prescribe pharmaceuticals. I'm just a brotha with an affinity for herbs and herbal medicines. What I'm about to share shouldn't be taken as a substitute for qualified medical expertise. It's simply my experience and views on the subject. Before you make any changes in lifestyle or diet, talk to your doctor or healthcare provider.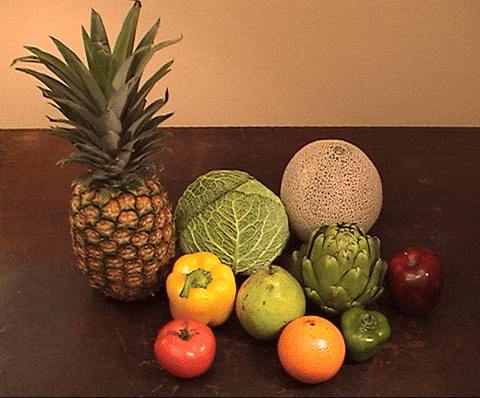 What is a cleanse?
A cleanse, often known as a "detox", is any kind of diet or lifestyle regimen that is aimed at detoxing or purifying the body. The aim of many cleanses are to make you feel better, be more energetic, lose weight, reduce inflammation, restore important organs, improve your digestive system, clear your skin, and support your body's natural detoxification systems. Different cleanses can impact different areas of your health, but here are the 10 most common cleanses:
fasting
liver cleanse
juice cleanse
master cleanse
detox herbs
colon cleanse
parasite cleanse
foot detox
nasal irrigation
oxygen detox
Why are cleanses becoming more popular?
As millennials in the US turn towards cleaner eating and more health-focused lifestyles, new startups centered on cleanses are popping up left and right. As it stands, just the fresh-juices market alone is already a multi-billion dollar industry.
What are the downsides of cleanses?
Detractors and critics of cleanses often state that cleanses are not all glitz and glam. Some experts claim that cleanses could:
Lead to bloating, gas, and diarrhea as your body adjust to high-fiber, fruity heavy cleanses

Be harmful to teenagers, pregnant women, and people with preexisting conditions as cleanses could impact the calories and proteins consumed

Be looked at as a long-term solution, when in fact, they are meant to be a short, jumpstart towards healthier lifestyle

Detoxes and cleanses are not intended for long-term weight loss, but rather a short, jump-start to healthy eating and exercising habits.

Detoxes are not proven to rid the body of toxins better than your body's own natural mechanisms.

Hard to stick with or follow through on
What are the benefits of doing a cleanse?
Most people looking to do cleanse either fall into one of two boats, extremely health conscious and well-versed in cleanses, and those who are not overly health conscious, but want to use a cleanse or detox to kickstart healthier habits. Here are some of the largest benefits of undergoing a cleanse:
Improving kidney and liver function
Increasing energy and vitality
Revitalizing the mind
What cleanses does Ramil Herbs recommend?
This cleanse is a purge and reset of your whole body. Think of it as a head-to-toe tune-up on the body. The idea here is to help the body remove unnecessary mucus and parasites, however, it also is designed to reinforce mental clarity, increase endurance, and turn back the clock to put you back in your prime!
Formulas: Blood Formula, Heart Cleanse, Liver Formula, Respiratory Protection, Kidney Helper, and Digestive Health
The Ultimate Sex Rejuvenation is exactly what it says, it's complete cleanse focused on rejuvenating all of your sexual organs, improving your libido, and increasing blood flow to your nether regions. By impacting all of your sexual organs, this cleanse takes a holistic approach to improve your sexual performance. Not to mention, many of the herbs contained herein can improve sexually transmitted conditions.
Formulas: Prostate Formula, Testosterone Formula, Recalibration Formula, Circulation Formula, Kidney and Bladder Formula, and Intestinal Formula
Dealing with a viral ailment? This is the perfect cleanse. The Viral Purge is designed to help your body go into "healing mode" and fight against viruses within the body. With a focus on cleansing the blood and the immune system, this cleanse is good for people looking to avert or recover from sicknesses. Also, note that this formula also can improve viral sexually transmitted conditions. Note that this cleanse contains nuts, so don't take it if you have allergies!
Formulas: Blood Formula, Verde Formula (Green Power), Body D-Fence, Virus Buster, Sexual Purity, and Digestive Help
More or less, the nervous system's activity controls the ability to move, breathe, see, and think. The Nerve Nourishment is designed to replenish and rejuvenate your nerves. In addition, this cleanse will help you maintain a more relaxed state, improve sleep quality, increase mental clarity, and act as a stress reliever.
Formulas: Mental Power, Liver Formula, Brain Helper, Nerve Cleanser, and Night Night Formula
Other Considerations
Remember, these cleanses are 20-day cleanses that work best with natural foods. During this cleanse try your best to only consume raw fruits, vegetables, nuts, and 1 gallon of spring, distilled, or alkaline water per day.
Wrapping It Up
It's clear to see that a cleanse could jumpstart your next health kick or keep you being and performing at your best. If it's been a while or you haven't been being the healthiest, it's only right that you make an investment in your health and try a cleanse!
ANNOUNCEMENTS:
1. If you got love for RAMIL HERBS - leave us a review on the product page!!
2. All December long - Spend $60 or more, get a free gift for a friend, sent on your behalf!
3. New products and partnerships coming soon!
---