Why Sea Moss Is a No-Brainer For Your Daily Routine
One of the latest health crazes to explode in popularity is sea moss, and with good reason! This superfood was popularized by the late great Dr. Sebi and was brought to the mainstream by the likes of Nipsey Hu$$le and other health gurus. Dr. Sebi is quoted saying that "if you eliminate the mucus, you eliminate the disease". Due to the fact that many of the components in sea moss dissolve mucus within the body, Dr. Sebi was a strong advocate of sea moss and recommended it frequently.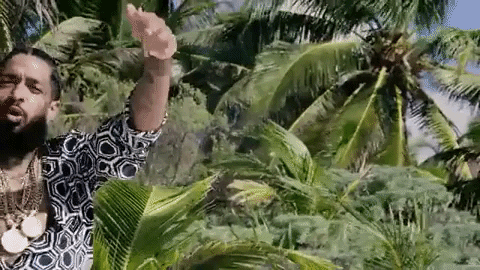 In addition to dissolving all of that excess mucus in your body, sea moss offers a bevy of potential health benefits including increased immunity, better digestive functioning, and even rejuvenating effects on your skin. It's a great addition to any daily regiment and I'm going to walk through why it's an absolute must for your daily regiment.
Disclaimer: While I do focus on helping men achieve their peak health, I'm not a doctor or a medical expert, nor do I diagnose illness or prescribe pharmaceuticals. I'm just a brotha with an affinity for herbs and herbal medicines. What I'm about to share shouldn't be taken as a substitute for qualified medical expertise. It's simply my experience and views on the subject. Before you make any changes in lifestyle or diet, talk to your doctor or healthcare provider.
3 Reasons to Take Sea Moss Daily
Sea moss can be ingested in many forms, whether dried or powder form, in a smoothie, as a gel, or even as a facemask or soap, It is recommended that you take anywhere from 4-8 grams of sea moss per day. Here's why its a no-brainer to add to your mix:
It contains 92 of the 102 minerals that our bodies need
Sea moss is known as nature's multivitamin for this fact alone. High in nutrients like iron, iodine, protein, and taurine, sea moss makes a good supplement to any less-than-stellar diet. Whether you eat healthy as it is an just need a supplement or your diet comprises of fried chicken, chitterlings, and neck bones, sea moss will give a lot of what you're lacking.
2. adfasd
3. asdf
3 Reasons to Try Our Boss Sea Moss Formula
First things first, we have a new formula! After listening to your thoughts and survey responses, we've decided to add a sea moss formula. Here's why you should give it a try:
Our formula is based on Dr. Sebi's formula but with a twist
Handcrafted in Houston, Texas, our formula contains Irish sea moss and bladderwrack, burdock, and black pepper. While many formulas only contain Irish sea moss and bladderwrack, two common sea plants, burdock and black pepper. The reason for this is burdock root help to round out these formulas from a mineral perspective and black pepper helps to increase nutrient absorption. This means your body should absorb more nutrients, not simply p*ss them out (like most of the supplements available for sale)
2. Our formula comes as dried powder in an all-vegan capsule
This is perfect for people who do not like the slimy and ocean-tasting sea moss. Yes, you can buy it jarred and in gel form, but what's the point of forcing yourself to ingest something gross, or worse, not using it at all because it's too gross.
Secondly, many producers boil their sea moss, a method in which many producers prepare their product, kills much of the nutritional value. Finally and arguably most importantly, our pill capsule form allows for a more regulated dosage. Unlike other forms of ingestion, pill form allows for a more uniform dose, so that you don't ingest too much iodine, which can wreak havoc on your health!
3. We have a 100% no questions asked guarantee
Unlike the other sea moss brands whos have a strict no-returns policy, we stick behind our client satisfaction. We want you to be happy and we want our products to work for you as intended. Therefore, for any reason, if you aren't happy, simply send it back and we'll issue you a refund, no questions asked. What other sea moss brands do you know are able to stand on their product like that?
---